Personalized Santa Clarita Cosmetic Dentistry
Our Cosmetic Dentists Can Help Enhance Your Smile
Pure Dentistry Children & Adults offers cosmetic dentistry in Santa Clarita with a variety of dental services to enhance the natural beauty of your smile, such as tooth-colored fillings, teeth whitening, and veneers. We are committed to approaching our work with consistency, attention to detail, and competency to help you achieve your goal of a healthier and more attractive smile. Read our reviews to find out more information about why our patients love us so much!
For more information about our Santa Clarita cosmetic dentistry services, call (661) 228-6029.
Whitening Your Smile
If your teeth are stained or discolored, tooth whitening may be the only thing you need to enhance the beauty of your smile. We use the Zoom Whitening chairside bleaching system to whiten teeth up to twelve shades lighter. The number of bleaching sessions needed will depend on the amount of staining on the teeth. A protective gel is applied to the gums to protect them and a bleaching agent is then applied to the teeth. A special light is used to activate the whitening agent to create a chemical reaction. Once the procedure is finished, your whiter teeth can last up to five years, with proper care.
Porcelain Veneers
Veneers are laminates that can correct discoloration and a wide variety of other problems. Porcelain veneers are strong, durable, and last longer than other materials. Thin shells of porcelain are used to create veneers that are custom made to fit over your existing teeth. The entire process will take about two or three visits to the dentist.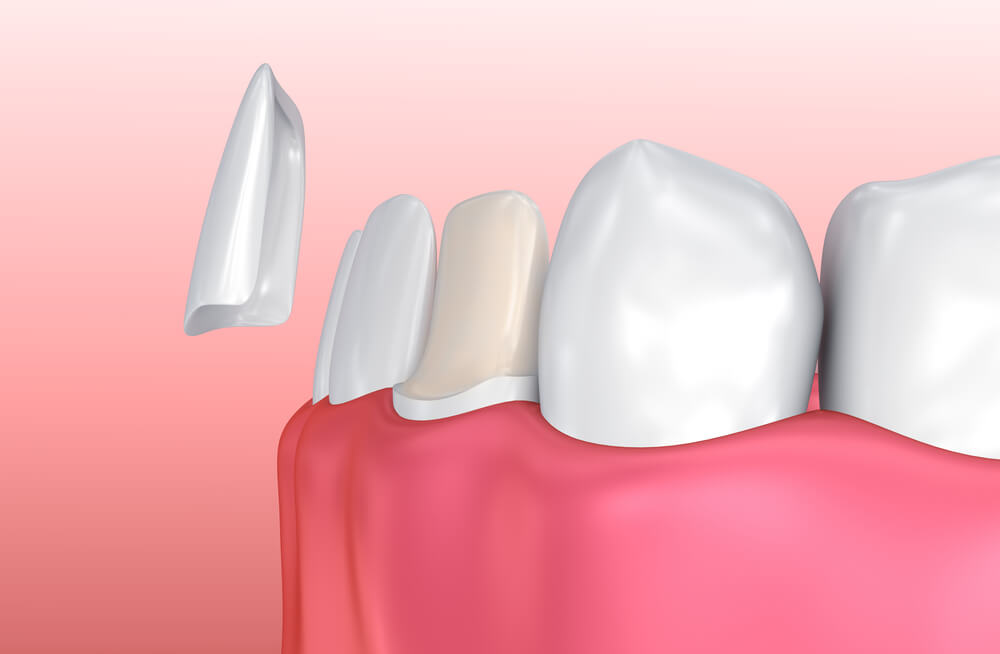 Veneers are used to correct teeth that are:
Discolored
Chipped
Cracked
Worn down
Gapped
During your first visit, an impression is taken of the teeth where the veneers will be placed. A small amount of enamel must be removed to accommodate the thickness of the veneer. The impressions are used to create custom veneers to fit your teeth. When they are ready, you will return to the dentist to have the veneers bonded to the teeth using a special cement and light.
Contact Our Cosmetic Dentists Today
Take the first step to a more attractive smile! Whether you are interested in teeth whitening or porcelain veneers, our cosmetic dentistry team is ready to help you.
Call today or contact us online to schedule an appointment with a Santa Clarita cosmetic dentist.