Santa Clarita Sedation Dentistry
Dental Care without Fear or Anxiety
Do you experience a racing heart, sweaty hands, or do you hyperventilate at the thought of a visit to the dentist? Does fear or anxiety cause you to cancel appointments or put off making them in the first place? At Pure Dentistry Children & Adults, we understand fear and anxiety. We offer sedation dentistry in Santa Clarita to treat your anxiety while addressing your dental needs.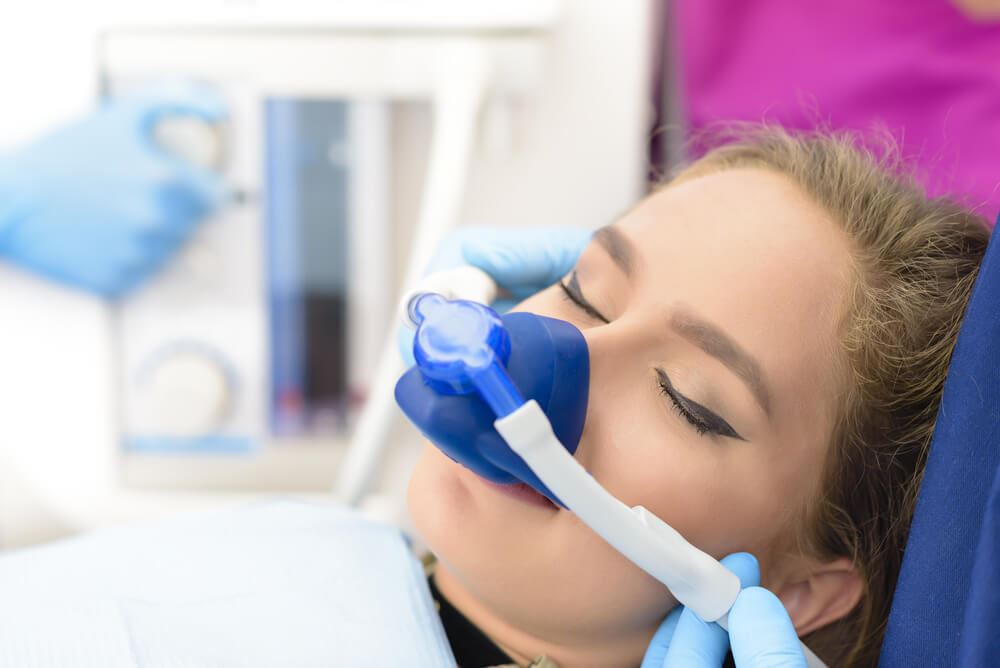 If you want to learn more about our Santa Clarita sedation dentistry, give us a call today at (661) 228-6029.
Nitrous Oxide
Nitrous oxide, also known as "laughing gas," is among the safest form of sedation for anxious patients. This method of sedation is used for most routine dental procedures, including cleanings. The gas is administered through a rubber hood that is placed on your nose. As you breathe in the gas, you begin to feel relaxed and the anxiety fades away.
Nitrous Oxide is beneficial for several reasons:
It is non-irritating and non-allergic
Almost anyone can have this treatment
The depth of sedation can be varied for different anxiety levels
The effects are reversed within 5 minutes
You can drive yourself home or go right back to work
The gas reduces gag reflexes and saliva
The gas induces feelings of warmth, numbness, and security, which allows you to relax while we take care of your dental needs. When the treatment is over, you will be given oxygen to reverse the effect of the nitrous oxide. Within five or ten minutes, you will feel completely normal and ready to go on with the rest of your day.
Oral Sedation
This method of sedation is given orally. Oral sedation provides a deeper state of relaxation than nitrous oxide. In addition, there are some amnesic effects, so you may not remember everything. In addition to anxiety relief, oral sedation allows us to complete more work in one visit. A medication will be prescribed for you to take an hour before the appointment. You will be awake, but very drowsy and relaxed during treatment. Our dentists can explain your options and help you determine which method of Santa Clarita sedation dentistry is right for you.